As a parent or caregiver, you are devoting your full time and energy to supporting your child through their healing. But even as you care for your child, you still have healing taking place within yourself as well. Your healing presence will be amplified through your own self-care. Caring for yourself is a crucial first step as it will allow you to connect with your child from a place of self-awareness instead of directing any self-blame, anger, or shame toward your child. Healing your own ancestral trauma and childhood wounds is essential to breaking the cycle of abuse for the next generation.
Self-evaluate any factors that may cloud your ability to stop abuse from happening such as staying in abusive power dynamics due to financial insecurity or cultural expectations. Evaluating your own blind spots may help shed light on your own trauma and healing journey that will also support your child. Receiving professional counseling for yourself will help you process, heal, and grow to make safer choices for yourself and your child. Exploring the ways in which you need to heal as a parent will also allow you to provide a safe space for your child to heal from child sexual abuse.
Acknowledge the cultural, familial, and multi-generational trauma that exists within your family and lineage
The Substance Abuse and Mental Health Services Administration (SAMHSA) defines historical trauma as "the cumulative, multigenerational, collective experience of emotional and psychological injury in communities and in descendants." Be honest with your child if their experiences of trauma and abuse have happened within the family itself. Be patient in explaining that families are strong and complex and not everyone always behaves according to the ideals or values. Keep reinforcing the fact that even if your child cannot trust every single person in the family, they have supportive, loving, and warm adults whom they can trust that surround them. 
Normalize the experience of trauma and its associated feelings
Abuse and harm are not okay—but the person who has experienced that harm is a whole person made up of many more experiences, strengths, and dreams than their trauma alone. Remove the stigma—there is often a misconception that one cannot experience trust, pleasure, and excitement in sexual relationships after having experienced abuse. Research and explore ways to support your child through their experiences surrounding puberty, sexuality, and discovering how to safely experience pleasure. 
Recognize your child as the expert in their own life and experience
All children, regardless of past traumatic and/or abusive experiences have the right and opportunity to experience a healthy, thriving, and mutually satisfying sexual life. With survivors of trauma however, reframing certain experiences will take time, exploration, and patience. Be open to listening to their understanding of certain experiences and emotions and helping them—to the extent they feel comfortable—in reframing those experiences as they grow into adolescents.
Be mindful of your own attitudes, biases, and "STUFF"
Supporting a child who is a survivor of abuse is challenging. Confront your own attitudes and biases not only around abuse and assault, but around sex and sexuality itself. Sometimes, what are seen later in life as "risky behaviors" are coping mechanisms developed in early childhood as a result of trauma. Get the support you need from peers, friends, and mental health professionals so you can be as patient, kind, and open with your own child as possible. We all may have superpowers, but we are not superhuman. Acknowledging your limitations as a parent is the first step toward being able to find the right tools and support systems for your child.
Trauma-informed parenting guide
This is an excerpt from our Trauma-Informed Parenting video curriculum and guide that supports parents and caregivers to have age-appropriate conversations with children about preventing sexual abuse, healing trauma, and caring for survivors of child sexual abuse. To access the full guide, donate to the campaign!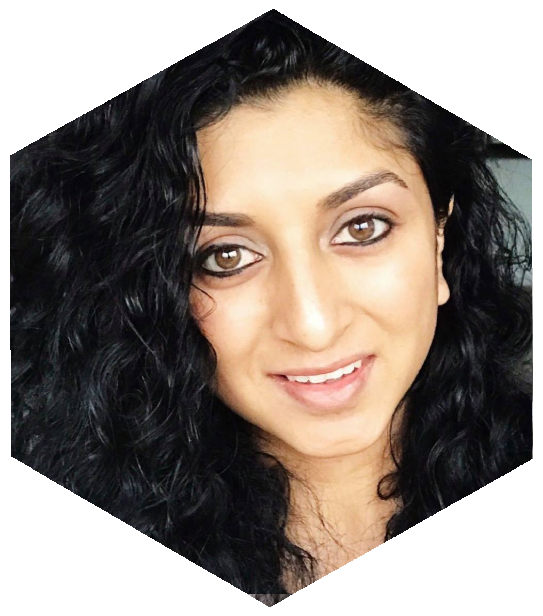 GLOBAL HEALTH EQUITY SPECIALIST
Meera Seshadri, MSPH, is an artist, researcher, and storyteller. She has spent more than a decade working as a health communications consultant at the intersections of gender equity, sexual and reproductive autonomy, and adolescent health promotion. Meera believes passionately in the power of storytelling, using equity-centered design and public health theories of change to understand the impact of oppression and trauma on minoritized communities. She received her Master's of Science in Public Health from the Johns Hopkins Bloomberg School of Public Health in adolescent health and development and health communication, and her bachelor's in global public health and development from The George Washington University's Elliot School of International Affairs.