Mental health awareness is not only about mental illness but mental wellness as well. 
When it comes to children, you as the parent are the first level of support and that sometimes can feel like a daunting task. Beginning to care for your child's mental health begins with knowing your child and what their "normal" looks like. Use that as a basis to understand and appreciate their uniqueness.
1. Model healthy mental habits
Teaching your child how to care for their mental health starts with you doing the same. "Self-care before child care" is a powerful mantra for adults looking to show up as the best versions of themselves. Kids learn by watching you, so be sure to set a positive example. Let them see you modeling healthy habits that improve and sustain your mental health and those that address stressful situations. Make sure to take time to care for yourself too. If your child has experienced sexual abuse, it's important to look after your own healing journey as well. Read more.
2. Love them unconditionally
When you love your child unconditionally, you accept and love them even when they fall short or make mistakes. As the word suggests, you don't put stipulations or restrictions on your love for them. Trauma-informed parenting helps us move beyond their behavior and pay attention to its meaning. With this perspective,  a "temper tantrum" becomes "an expression of your child's big emotions," hence a teachable moment. Loving them unconditionally also means that we do so from the point of love and not from frustration when we discipline. If your child has experienced abuse, you can learn more about how to practice trauma-informed discipline. Read more.
3. Open and honest communication
At the core of every healthy relationship is open and honest communication. When you learn/understand how your child communicates, you are more likely to help your child participate in the dialogue. Striking conversations between activities can help ease the tension, especially if it is an "an uncomfortable topic ."In such instances, it helps to avoid lecturing your child as the intention of the dialogue may be lost. You can model vulnerability and openness to your child by sharing your own experiences, shortcomings, feelings, and thoughts; and how you navigated them. It makes you human and relatable. It also builds trust with them.
4. Establish routine and structure
Routine and structure help ground your child by giving them a sense of certainty, predictability, and safety. When they know what to expect, a child will feel a sense of control and are more likely to be self-assured and confident in their capabilities. Primary routines around healthy eating, sleep, rest, and hygiene help set the pace for the structure they need in their life. Let them participate in coming up with the routine for a greater sense of ownership and accountability.
5. Collaborate your efforts with other caregivers
Child-centered collaboration ensures that your child is receiving care customized to them. As a parent, make it a habit to consult and check in with the other caregivers in your child's life to provide holistic support. If something is working (or isn't), you are more likely to pick it up earlier if you talk to their teacher, nanny, or health care provider. These efforts also involve providing your child with avenues to express their views without fear of reprimand and incorporating them into their care plan.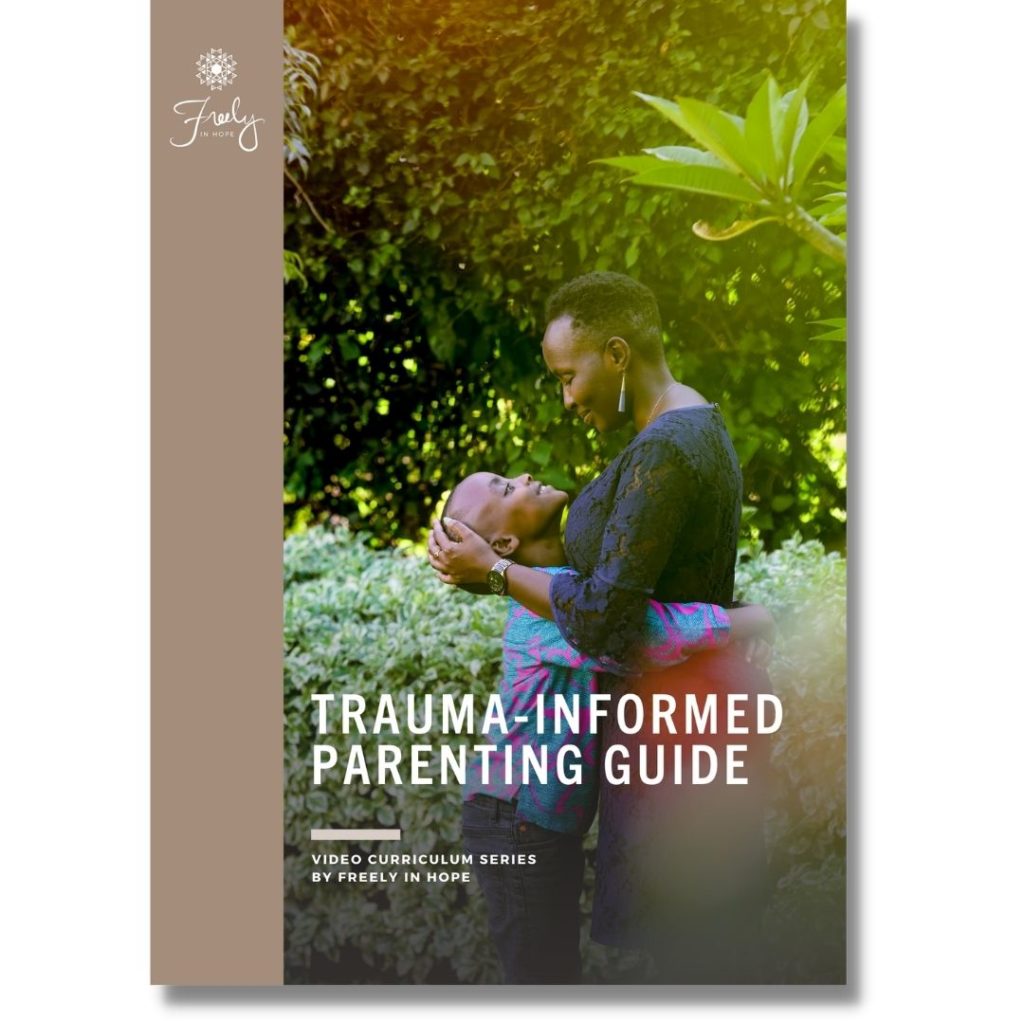 trauma-informed parenting guide
Our new Trauma-Informed Parenting video curriculum and guide supports parents and caregivers to have age-appropriate conversations with children about preventing sexual abuse, healing trauma, and caring for survivors of child sexual abuse. Donate to download the full guide!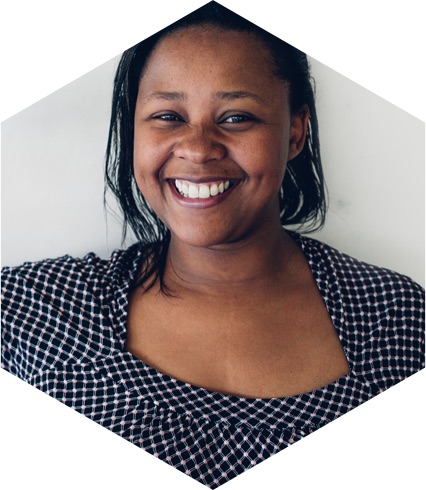 Joan Ngaruyia's great passion is helping those who have been through traumatic experiences. She tirelessly supports their journey toward healing—ultimately helping them rediscover themselves as strong dignified individuals. As a counselor with Freely in Hope, she believes in empowering survivors through various methods of therapy, including trauma-focused cognitive behavioral therapy, to help raise the next generation of survivor-leaders who will champion the end of violence. Joan graduated Magna Cum Laude from Daystar University in Kenya with a Bachelor's Degree in Psychology. For over 7 years, she has had the privilege of working with different institutions to prevent violence against women. Outside of work, she loves reading a good book and taking nature drives.