We, like you, had a month of transition. We are learning, unlearning, and learning again to navigate our world safely and compassionately.
6
Our high school scholars in Kenya have been moved to a hostel, where they will be provided with tutors and safe housing.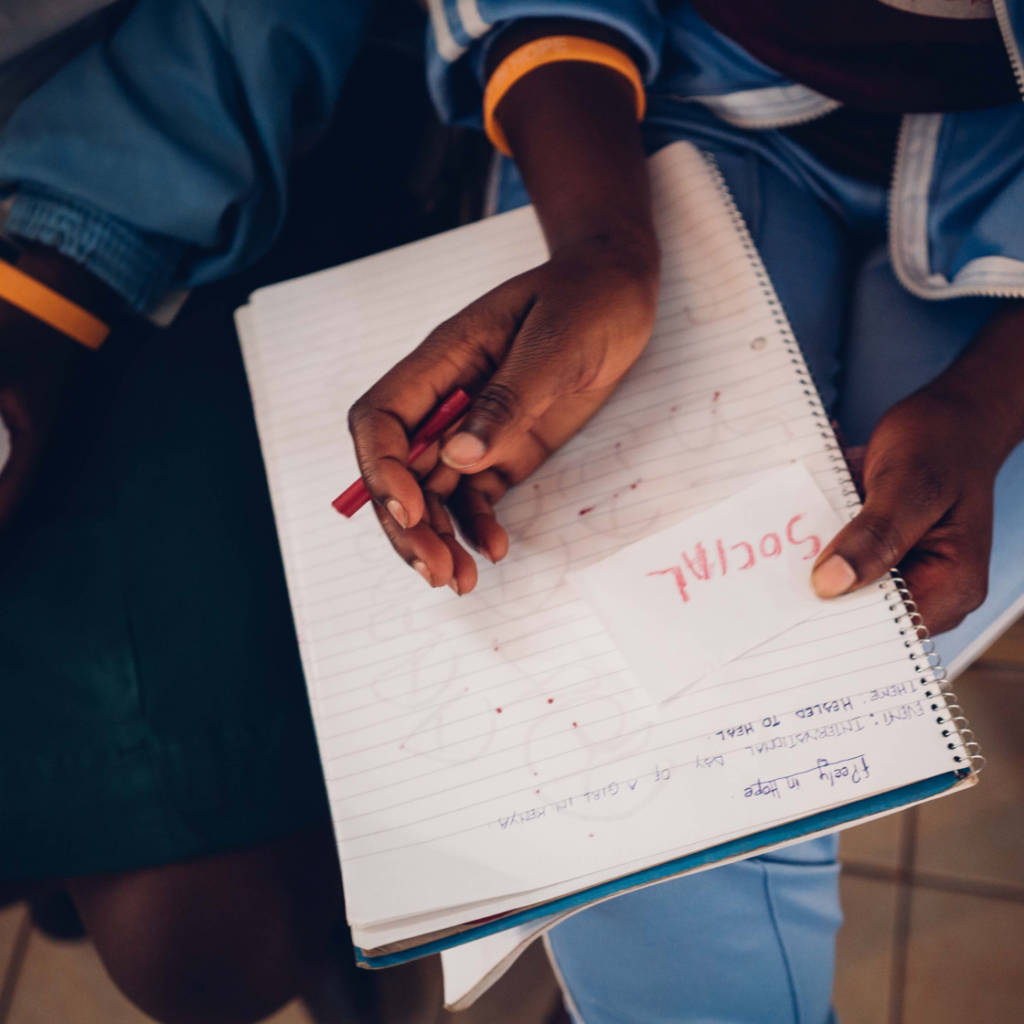 10
We conducted our first Zoom Leadership Lab that focused on financial management. We are raising up women to learn about financial independence and growth!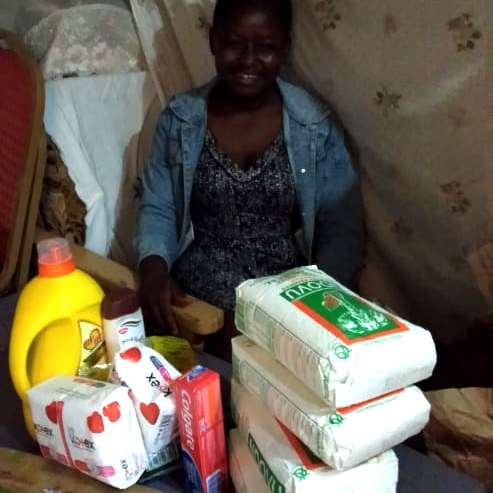 96
Our social workers have continued to deliver food baskets to our scholars and their families to help support them during this economic crisis. As many children are pressured to find work, providing food allows them to focus on their studies.
20
Our team in Kenya went to the field to deliver food for our Malkia women! The Malkia program equips women in prostitution with skills for alternative work. Since COVID-19 impacted their means of work, providing food is helping to keep their families safe.
scholar highlight of the month
The highlight of the past two months has been staying with my family. It has been a long while since I have spent time with my siblings, and we missed each other. We have been bonding and learning more about each other's unique strengths and weaknesses. During this time, I have had check-ins with Pauline, our social worker, on a weekly basis. It is unusual for someone to check on you especially when you are not related by blood, so her desire to know that I am doing well makes me feel loved. Counseling sessions with the therapist have also been very helpful; she has taught me how to strengthen my relationship with my family and how to care for myself.
This month we were blessed to have two Zoom meetings with the FIH leaders, where we discussed the Eneza Program that I facilitated from January to March. During the meeting, I was able to reflect on all that we have been doing and evaluate our progress. The second meeting was a Leadership Lab; it was a great session because I learned how to manage my finances, which is an important skill. Since then I have decided to open a savings account, because it has so many benefits for my future.
Freely in Hope Scholar
Pursuing BA in Special Education
Class of  2022
In Zambia, the pandemic has disrupted education on all levels, and has exposed the many gaps within our educational system. The government is airing educational programs 24 hours a day, but this comes with challenges as country-wide rolling blackouts are in effect 15 hours a day. There are students who may not have access to a TV, or who may need help from a teacher, but this is not possible due to school closures. This month, FIH was able to secure an emergency COVID-19 fund which has allowed us to hire private tutors for our FIH scholars. We are reminded of how important FIH's work is within our communities, because our scholars are able to catch up on lessons and receive extra attention on subjects they are struggling with.
In addition, we implemented a health and sanitization training for our Super Girls Revolution scholars, where we distributed hand sanitizers, soap, and sanitary pads to 75 girls. We received feedback from some parents saying that they could not afford the items we handed out, as prices have peaked since COVID-19 surfaced. 
I am grateful for the work I am doing with FIH. It has revived something I have not had within me for some time. I have hope in working with survivors and educating communities about the ripple effects of sexual violence, because if it is not properly healed, it will continue to affect coming generations. I am also thankful for the opportunity I have in my own healing journey.
Phoeby Musonda
Operations & Development Manager, Zambia
member since 2014
Angie, Durham
"I support Freely in Hope because I want a glimpse of emerging dreams, full awakenings, and the expansion of never-ending hope of these bright scholars and survivors."
As we have carefully navigated the effects of COVID-19, your support has been an even greater encouragement to our community. Our mission during this time is to stand with our scholars and provide assistance in whatever form it takes; and you are strengthening our team to do so. Thank you for making our response possible.
The Team @ Freely in Hope