SEe how we celebrated idg in Kenya!
In commemoration of the International Day of The Girl 2021, Freely in Hope Kenya hosted an in-person event in collaboration with Girl Rising Kenya! At this event, we celebrated girls in our communities that are using digital technology to make an impact in the communities we serve. We had the privilege of hosting 75 girls who are advocating for more girls to take up space in the digital word.
Stellah, our FIH scholar, did an exceptional job leading the event as our MC. We also had a powerful panel discussion where Faith, a FIH fellow, shared how she has been using Instagram and Youtube to inspire and empower young people with her story, her art, and her mission to encourage young people to showcase their talent and entrepreneurial skills.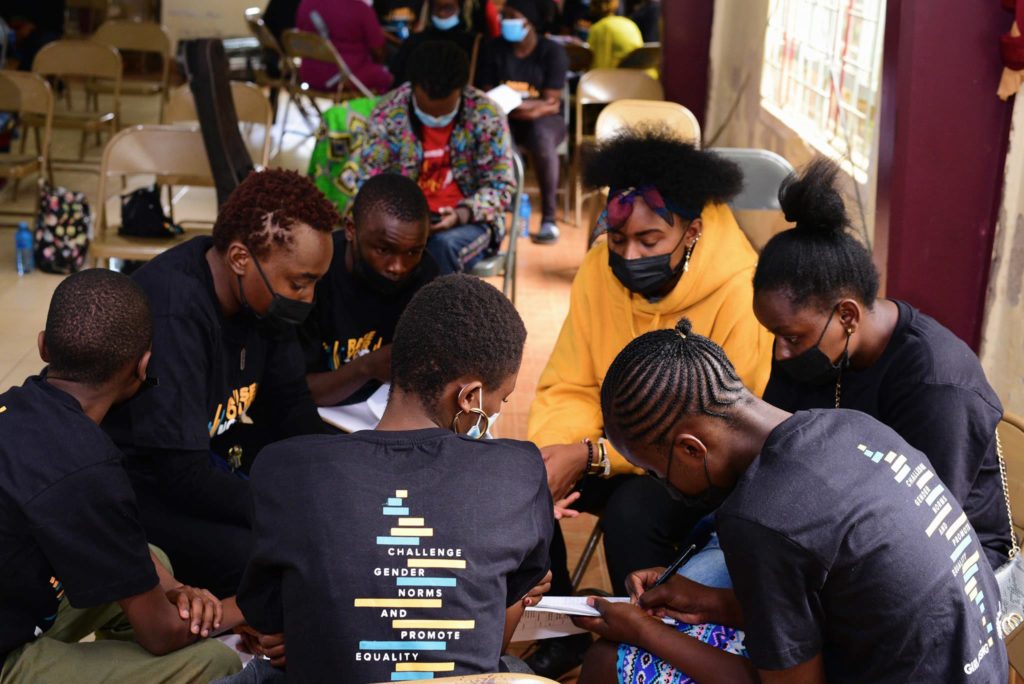 At our IDG event were featured two amazing guest speakers: Wanja Kimani, an activist who advocates for gender equality and inclusivity of people with disabilities, and Marlin Ochieng, a young lady from a polycom development project who motivated the girls to challenge gender norms and promote equality.
Other than the rich, engaging discussions in the room, we enjoyed powerful performances from FIH scholars and Girl Rising partners. We were graced by the presence of the KTN News Media House, who gave us a platform to literally raise our voices. We are honored to share what opportunities exist for girls to participate in the digital spaces, because the digital generation is our generation!!
Thanks to our event partner, Girl Rising, for collaborating with us to make this event a huge success for 50 girls in the community!
SEE HOW WE CELEBRATED IDG IN zambia!
We held our first IDG conference with 65 SGR girls, 6 scholars, and 11 partners and sponsors where we expanded on our theme: "Closing the Digital Divide to Accelerate Change". 
All of our participants were very engaged, asking lots of questions while speakers enthusiastically raise awareness on prevention and protection of the sexual violence happening in these spaces. The break-out sessions allowed intimate conversations with only a small group, where the girls shared their experiences and thoughts around giving consent.
Survivor-advocates stood to learn from our speakers on the rise of teen pregnancies, child marriage, and rape perpetuated by those close to home. We also learned how to stand for justice and report sexual violence in digital spaces. The conference came to a close with positive affirmations, inspiring music and dance, and a meal. We were glad to end with all of our partners and participants feeling hopeful in the fight against sexual violence.
special thanks to our event sponsors