Freely in Hope equips survivors and advocates to lead in ending the cycle of sexual violence through holistic education, leadership development, and storytelling platforms. Operating in Kenya and Zambia, Freely in Hope funds high school and university scholarships, counseling, safe housing, service opportunities, and leadership development programs for young women affected by sexual violence so that they can lead through their rewritten stories. Armed with degrees in law, nursing, psychology, and social work, Freely in Hope scholars graduate ready to influence worldwide systematic change that brings an end to sexual violence.
For inquiries on interviews and speaking,
At Freely in Hope, we are responding to the socioeconomic impact by being attentive to the needs of our community and pursuing our mission of ending sexual violence in all the ways we can.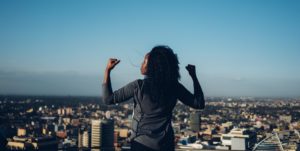 In 2019, we celebrated our nine years of equipping survivors and advocates to lead in ending sexual violence.
The room was full of talent and we were honored to have this student from our partnering High School share her gift of spoken word with us.
We've spoken at events with