GET THE FREE DISCUSSION GUIDE
For LIBERATION IS HERE BY NIKOLE LIM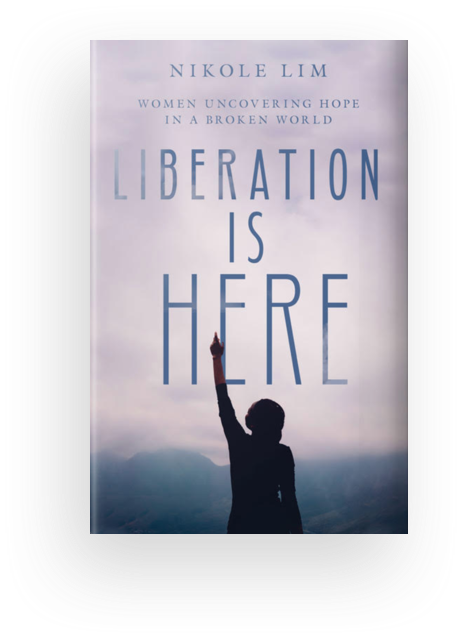 Thank you for taking a look at this discussion guide for my book, Liberation is Here. My book captures my journey of learning to live, love, and lead in a violent world. Through the stories in this book, I hope that you experience a sense of transformation in the same ways that I have. I hope that my failures, learnings and experiences of advocating with survivors of sexual violence challenge you in a new way. I hope these stories also give you hope—seeing how your liberation is interconnected with the liberation of the oppressed among us. I prepared this discussion guide for you to start conversations in a group setting or to use for your own personal reflection. Choose the questions that resonate with you most and lead with your own story with authenticity, honesty, and vulnerability.
Liberation Is Here is the story of Nikole Lim's journey as an idealistic freelance filmmaker. Her career allowed her to step in and out of the lives of people who had experienced oppression around the world. But when confronted with the prevalence of sexual violence in Kenyan and Zambian communities, she commits to advocating alongside the courageous survivors whose lives have intersected with her own.
Illustrated with dramatic full-color photography from Lim's own camera, Liberation Is Here transports us to forgotten corners of the world. Her journey proves that liberation is not just near, but it is here—in the eyes of the broken, the hearts of the oppressed, and the untold stories of our global community.
"Nikole Lim's Liberation Is Here is the story of three African women, all of them sexually assaulted as children, and their extraordinary journeys to survival, restoration, and leadership. Their unforgettable stories convey the appalling reality of near-total impunity enjoyed by men who rape children. Lim finds hope in the breathtaking courage of rape survivors whose suffering has compelled them to advocate on behalf of others."
"It's rare when a storyteller uses multiple mediums to communicate a thought or message, but that is exactly what Nikole Lim does in Liberation Is Here! Using powerful words and visual imagery, she becomes a storyteller of transformation—both hers and others—to make us see faith in new ways. Liberation isn't for some; it's for all. Liberation isn't far away; it's here and now."
"For all those working for a more just and beautiful world, this book is a must-read. In the stories of survivors, you will recognize your own story. You will find not only practical lessons for leadership but the presence of joy, freedom, and radical imagination—the presence of God herself."
"This book is a reminder that the work of justice and healing is as much a personal and internal journey as it is a sociopolitical and external journey. The truth-telling in this book is not simply a matter of facts to be repeated but also of authority to be reclaimed, joy to be rediscovered, self-ownership to be exercised, and the kind of generosity of spirit that only healing healers can offer."
"Nikole Lim's journey is a reminder of the power of storytelling. It highlights critical elements, such as the importance of establishing a person's safety, the integrative function of narrating trauma in this safe environment, and the importance of meaning making and relationships in healing from trauma."
"In Liberation Is Here, Nikole gives us a vivid and inspiring lens on what it's like to walk alongside those who are marginalized in their pursuit of liberation. These are stories of hope serving as evidence that healing happens when we are courageous enough to move beyond our comfort zones and do something that terrifies us in the beginning."
"Through the lens of an artist, in powerful and beautiful images, Nikole Lim's Liberation Is Here stewards the stories of women who have survived abuse and sexual violence. Liberation Is Here describes a mutual process of transformation and liberation where our individual freedom is bound up in the stories, pain, and the triumph of others' quests for redemption and healing."
"Nikole Lim uses her skills as a filmmaker and invites us to see with our hearts and minds what liberation could look like on earth as it is in heaven. Lim challenges us to see and name the brokenness not as an abstract concept out there but within the world we live in and in our own lives, and it is beautiful, haunting, and convicting."
"Nikole Lim allows us to see into a world foreign and distant to many of us. . . . With the telling of every story she allows us to find our calloused hearts loosened. There are no easy answers here, but we find ourselves as in her words, beginning to allow ourselves 'to love amidst difficult places.'"
"I've loved Nikole Lim's work for a long time now. I'm so excited for her to share her experiences with the world; it's a very needed perspective."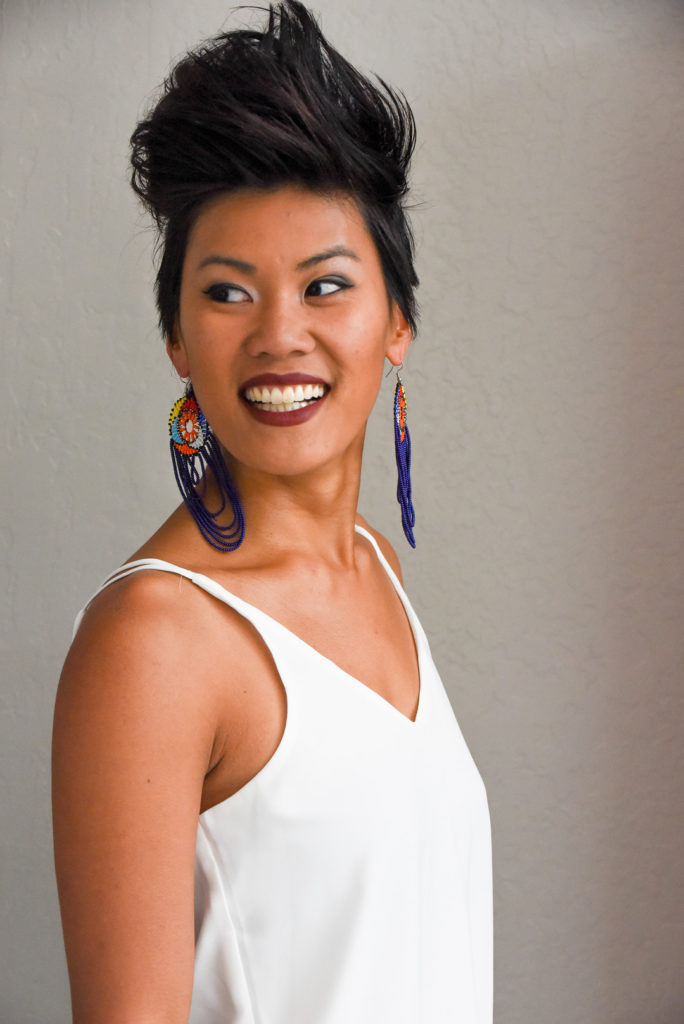 Nikole Lim is a speaker, educator, and consultant on leveraging dignity through the restorative art of storytelling. Nikole shifts paradigms on how stories are told by platforming voices of the oppressed—sharing stories of beauty arising out of seemingly broken situations. As the Founder and International Director of Freely in Hope, Nikole has been deeply transformed by the powerful, tenacious, and awe-inspiring examples of survivors. Their audacious dreams have informed her philosophy for a survivor-led approach to community transformation.
Nikole graduated with a degree in Film Production from Loyola Marymount University and is currently pursuing a masters in Global Leadership from Fuller Theological Seminary. She is a native of the Bay Area and can often be found buying fabric on the streets of Lusaka. Follow her @nikole_lim.