JOIN THE BOOK LAUNCH PARTY
Celebrate the release
OF Liberation is Here
SepTEMBER 26, 2020 at 7 PM PST 
This party is over, but you can join our book club kickoff on october 24, 2020!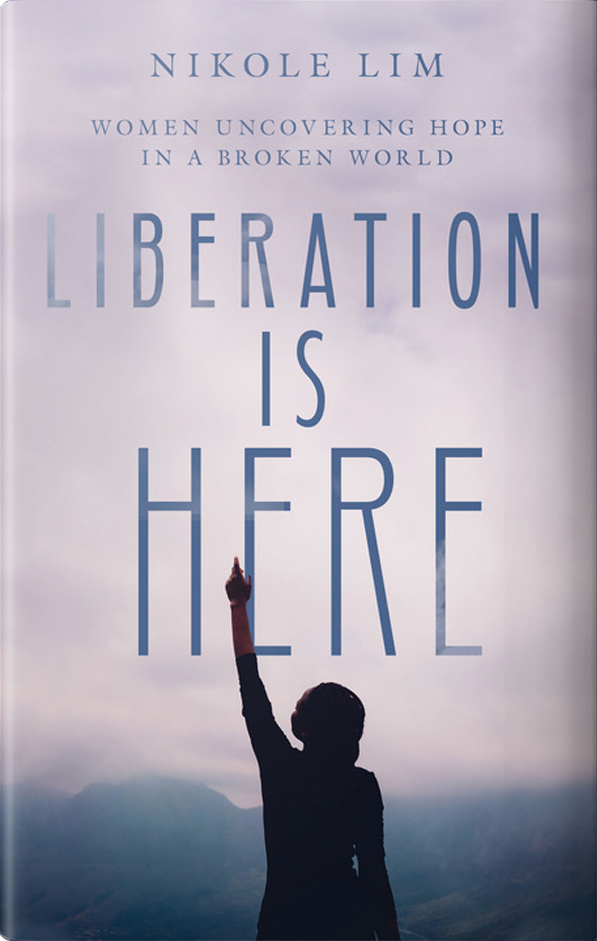 Liberation Is Here is the story of Nikole Lim's journey as an idealistic freelance filmmaker. Her career allowed her to step in and out of the lives of people who had experienced oppression around the world. But when confronted with the prevalence of sexual violence in Kenyan and Zambian communities, she commits to advocating alongside the courageous survivors whose lives have intersected with her own.
These women's powerful stories inspire her to embark on a new vocation, partnering with survivors of sexual violence to launch Freely in Hope—a nonprofit organization that equips survivors of sexual violence to lead through their rewritten stories.
But as Lim embarks on the journey towards liberation with the survivors she serves, her perspective is radically altered. Exhausted and deathly ill, she witnesses how these young women become her healers—the once oppressed become her liberators.
Illustrated with dramatic full-color photography from Lim's own camera, Liberation Is Here transports us to forgotten corners of the world. From the slums of Nairobi, hospitals of Lusaka, killing fields of Kigali, and the back alleys of Barcelona, Lim weaves together stories presenting a narrative of God's grace and healing amid fear and trauma. Her journey proves that liberation is not just near, but it is here—in the eyes of the broken, the hearts of the oppressed, and the untold stories of our global community.
CELEBRATE THE STORIES OF FREELY IN HOPE
SEPTEMBER 26, 2020
Launch party: 7 – 8 PM PST
After party: 8 – 8:30 PM PST
At the party, you'll learn about the formation of Liberation is Here, engage with Freely in Hope's international staff, and celebrate with author, Nikole Lim, and special guests! Join us for an unforgettable experience showcasing the power of storytelling through art, music, and poetry.
NIKOLE LIM
AUTHOR, LIBERATION IS HERE
Nikole Lim is a speaker, educator, and consultant on leveraging dignity through the restorative art of storytelling. Nikole shifts paradigms on how stories are told by platforming voices of the oppressed—sharing stories of beauty arising out of seemingly broken situations. Her heart beats for young women whose voices are silenced by oppression and desires to see every person realize the transformative power of their own story. As the Founder and International Director of Freely in Hope, Nikole has been deeply transformed by the powerful, tenacious, and awe-inspiring examples of survivors. Their audacious dreams have informed her philosophy for a survivor-led approach to community transformation. 
Nikole graduated with a degree in Film Production from Loyola Marymount University and is pursuing a masters in Global Leadership from Fuller Theological Seminary. She is a native of the Bay Area and can often be found buying African fabric on the streets of Lusaka. With a background in photography and filmmaking, Lim gives words and meaning to experiences that often go unspoken. Liberation is Here shares her story with honest introspection—capturing empowering and heart-wrenching stories that have transcended into her experience. Her ability to see the world through paradox provides surprising insight into our world full of violence and oppression, love and joy, poverty and abuse, hope and relentless courage. Nikole's vision is to equip survivors and advocates to lead in ending the cycle of sexual violence—believing that they will be the ones to bring us into liberation. In it, her hope is that the world may be transformed by them—just as she has.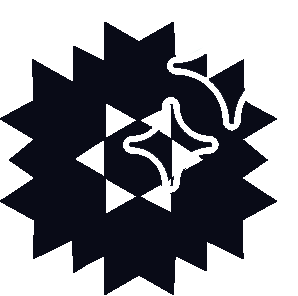 • 1 access code to the Launch Party
• Entry to receive awesome giveaways!
• 5 access codes to invite your friends
• Entry to receive awesome giveaways!
• Signed copy of Liberation is Here
• Greeting cards (set of 4) featuring images from the book
• 10 access codes to invite your friends
• Entry to receive awesome giveaways!
• Signed copy of Liberation is Here
• Greeting cards (set of 8) featuring images from the book
• Gourmet cookies and tea assortment to enjoy at the Book Launch Party
• Invitation to an exclusive Book Club with Freely in Hope staff and alumni on October 24, 2020
Early Bird Registration: September 1
Literaries and Philosophers will receive an early copy of Liberation is Here plus a limited edition mask made from African fabric!

Regular Registration: September 26
All registrations will have their access codes provided immediately. Literaries and Philosophers may not receive their books in time for the Book Launch Party but we'll get it to you as soon as we can!

"Nikole Lim's Liberation Is Here is the story of three African women, all of them sexually assaulted as children, and their extraordinary journeys to survival, restoration, and leadership. Their unforgettable stories convey the appalling reality of near-total impunity enjoyed by men who rape children. Lim finds hope in the breathtaking courage of rape survivors whose suffering has compelled them to advocate on behalf of others."
"It's rare when a storyteller uses multiple mediums to communicate a thought or message, but that is exactly what Nikole Lim does in Liberation Is Here! Using powerful words and visual imagery, she becomes a storyteller of transformation—both hers and others—to make us see faith in new ways. Liberation isn't for some; it's for all. Liberation isn't far away; it's here and now."
"For all those working for a more just and beautiful world, this book is a must-read. In the stories of survivors, you will recognize your own story. You will find not only practical lessons for leadership but the presence of joy, freedom, and radical imagination—the presence of God herself."
"This book is a reminder that the work of justice and healing is as much a personal and internal journey as it is a sociopolitical and external journey. The truth-telling in this book is not simply a matter of facts to be repeated but also of authority to be reclaimed, joy to be rediscovered, self-ownership to be exercised, and the kind of generosity of spirit that only healing healers can offer."
"Nikole Lim's journey is a reminder of the power of storytelling. It highlights critical elements, such as the importance of establishing a person's safety, the integrative function of narrating trauma in this safe environment, and the importance of meaning making and relationships in healing from trauma."
"In Liberation Is Here, Nikole gives us a vivid and inspiring lens on what it's like to walk alongside those who are marginalized in their pursuit of liberation. These are stories of hope serving as evidence that healing happens when we are courageous enough to move beyond our comfort zones and do something that terrifies us in the beginning."
"Through the lens of an artist, in powerful and beautiful images, Nikole Lim's Liberation Is Here stewards the stories of women who have survived abuse and sexual violence. Liberation Is Here describes a mutual process of transformation and liberation where our individual freedom is bound up in the stories, pain, and the triumph of others' quests for redemption and healing."
"Nikole Lim uses her skills as a filmmaker and invites us to see with our hearts and minds what liberation could look like on earth as it is in heaven. Lim challenges us to see and name the brokenness not as an abstract concept out there but within the world we live in and in our own lives, and it is beautiful, haunting, and convicting."
"Nikole Lim allows us to see into a world foreign and distant to many of us. . . . With the telling of every story she allows us to find our calloused hearts loosened. There are no easy answers here, but we find ourselves as in her words, beginning to allow ourselves 'to love amidst difficult places.'"
WOULD YOU LIKE TO BECOME A CORPORATE SPONSOR?
Your corporate donation is 100% tax deductible and will fund Freely in Hope's ongoing programs which support the safety, education, and leadership of survivors of sexual violence in Kenya and Zambia. Your corporate donation will allow us to uphold academic excellence and protect survivors from sexual violence during this pandemic. Learn how.
JOIN OUR CURRENT SPONSORS:
10 signed copies of Liberation is Here
Event access for all company employees
2 Social Media mentions and feature in Book launch collateral
Company logo placement in breakout sessions
20 signed copies of Liberation is Here
Event access for all company employees
4 social media mentions and feature in Book launch collateral
Company logo placement in breakout sessions
Company logo featured in main session
Company logo engraved on Freely in Hope office chair in Kenya
Donate in-kind goods like desserts, silent auction items, food and beverages, excursions, and professional services! We'll print your company name in our program. We need:
Social Media Promotion
Blog Features
Podcast Interviews
Marketing Services
Goods for event giveaways
Contact nikole@freelyinhope.org
TEN YEARS AGO, WE BEGAN TO ENVISION A WORLD THAT WAS FREE OF SEXUAL VIOLENCE.
Through the powerfully transformative stories of survivors of sexual violence, we equipped their dreams through education, leadership, and storytelling—creating a platform for their voices which were full of beauty amidst brokenness. Deep within the slums across Kenya, and the rural villages in Zambia, we learned of the plight of girls and young women affected by sexual violence. Their courage, tenacity, and hope inspire us daily. Their dreams have become ours.
Their dreams of arising from violent oppression, achieving their educational goals, and encouraging others through their rewritten stories drive our programs. We provide holistic education, helping our university scholars achieve degrees in law, counseling psychology, broadcast journalism, business, and education. We equip survivors and advocates to lead through our Leadership Development programs. Our Storytelling Platforms support over 3,000 people across Kenya and Zambia, and by providing a safe space for women and girls to learn about leadership, trauma healing, spiritual formation, legal rights, entrepreneurship, and violence prevention.
We invite you to join us in the fight against sexual violence—celebrating and equipping the dreams of the young women of Freely in Hope. May their dreams become yours as well. 
Though we are saddened that we are unable to gather this year, we hope that a virtual gathering could bring together our supporters from all around the world! We look forward to hosting you all for our 11th Anniversary Gala in the Bay Area in 2021. Take a look at images from our previous events below!
Download a FREE Chapter from Liberation is Here
Join our mailing list to receive the latest news and updates from our team.