Until there is no victim of sexual violence
Freely in Hope equips survivors and advocates to lead in ending the cycle of sexual violence
We are a community of advocates that believe in an audacious vision of ending sexual violence. 100% of your donation will fund education for survivors of sexual violence. Join us today!
We believe survivors have the potential to become
powerful leaders

in their communities.
Our model uses a holistic approach to provide these strong girls everything that they need to thrive.
Our ModeL: Holistic Education
Access to education has the potential to
prevent

sexual abuse and re-abuse.
High school and university scholarships for young women affected by sexual violence.
FIH University Scholars graduate and find employment
We fund educational opportunities for young women affected by sexual violence. Our scholars are high school and university students passionate about using their education and careers to end sexual violence.
of our High School Scholars graduate where the national average is 22% in Kenya and 6% in Zambia.
Our ModeL: Leadership Development
Our survivor-leaders are catalysts of change and role models for others
Graduating as lawyers, healthcare workers and development workers, our survivor-leaders are equipped to change systems of injustice and bring freedom to their communities.
Leaders trained to educate communities on sexual violence prevention.
Our ModeL: Storytelling platforms
Our scholars advocate for justice by sharing their stories.
We provide platforms for our survivors to advocate against sexual violence. Through our Storytelling Platforms, scholars put their leadership skills to practice.
people impacted through our programs including students, women in prostitution, survivors of trafficking, parents, educators, and children.
At Freely in Hope, we believe that recognizing the inherent dignity of oppressed peoples is essential to the pursuit of justice.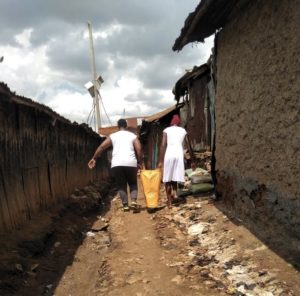 With mandatory quarantine being in place for months now, disparities between how the pandemic is affecting people of different race, gender and class have never been more apparent.
I want to ensure that the system adjusts to meet the needs of disadvantaged women in the community, and until we see change, we can empower these women to be the ones who will take a stand within their spheres of influence.
Take a stand against violence and
give

the gift of hope
Join us in celebrating and equipping the dreams of young women in Kenya and Zambia.
subscribe to OUR newsletter
Learn more on how we're ending sexual violence in our communities!