Thank you for celebrating international day of the girl with us
Thanks to you and Me to Her, we were able to throw our International Day of the Girl Conference for 300 girls from Kibera! Though the project was not fully funded, we changed a few things in the program to ensure that the day was an inspirational and empowering time for the students who came.
Here's what went down: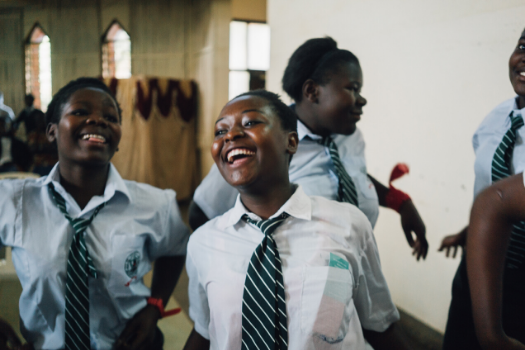 Our objective was to create a safe space where all the she-ros in the room could celebrate their courage and strength. There was dancing and laughing, learning and sharing!
Our special guest speaker was Mary Asiko, Founder and Principal of Becky's School! Mary was born and raised in Kibera and now runs a primary school that serves 72 children tuition-free.
Freely in Hope welcomed over 300 students from Kibera, East Africa's largest slum to participate in this conference to celebrate International Day of the Girl!
Freely in Hope survivor-leaders came from their universities to facilitate workshops with students. Several students shared their story as survivors of sexual abuse and our leaders directed them to access support.
The energy in the room was crazy! We believe every single girl knew that they are she-ros and that they have the capacity to do exceedingly more in their families, schools, churches and communities at large!