We had a great month filled with Leadership Labs, planning meetings, and counseling sessions.
Thank you for being a part of it!
10
This month, we held our quarterly Leadership Lab to train our survivor-leaders on Women's Rights and the laws that protect women and girls from sexual violence. We were joined by Leah Nyambeki, a human rights lawyer who is the Vice Chairperson of the Victim Protection Board of Kenya.
13
"Our programs support survivors to come to a place of self-acceptance, self-understanding and self-love. My role is to help our survivors utilize these support systems as stepping stones to become the best survivor-leaders they can possibly be." 
Joan, Counselor
Scholar highlight of the month
February was both scary and exciting which taught me to be grateful. On February 1st, something really scary happened to me.
My friend and I survived a very serious bus accident. A few people were seriously injured from the crash and were rushed to the hospital. My friend and I are okay! Had my friend not changed her seat, it would have been a different story. When we got out, we took a breather and thanked God for saving us. 

An exciting highlight for February was Freely in Hope's Leadership Lab where we learned about women's rights!
We learned about: SHEA which stands for Sexual Harassment, Exploitation, and Abuse. Our facilitator who was a human rights lawyer taught us that sexual violence could be physical contact, verbal remarks, or any indecent act. It doesn't matter by how, who, where or why. What matters is that the person who was violated felt uncomfortable which is why they could say they experienced sexual harassment.
From my experiences this month, both scary and exciting, I wake up thankful every morning and I appreciate the gift of life and good health.
FREELY IN HOPE SCHOLAR
PURSUING BA IN HUMAN RESOURCES
CLASS OF 2021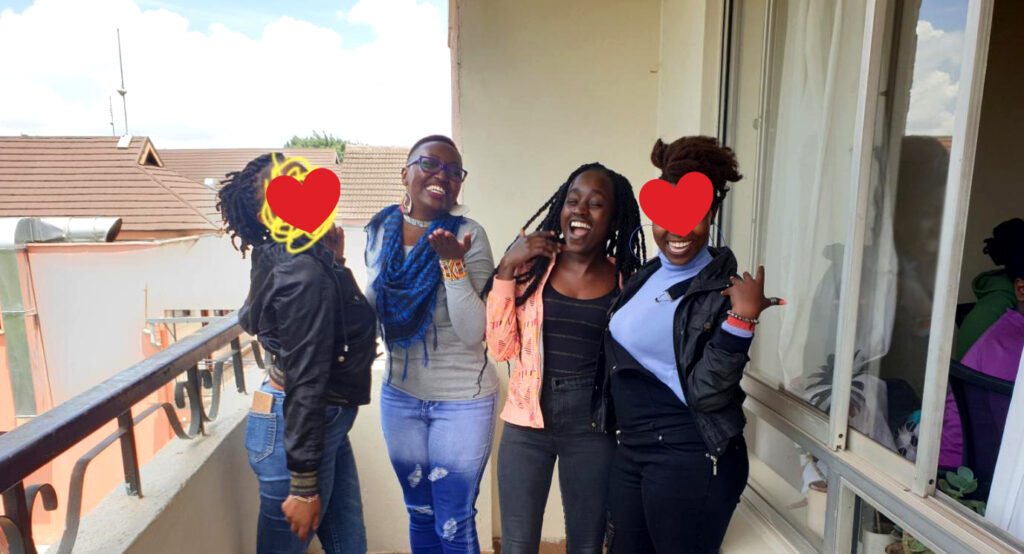 This is what success looks like! When I facilitated a session on women's rights with Freely in Hope, I got to meet three of my former clients whom I had worked with through a partnering organization! These girls are survivors who have overcome violence. Recent events in the past year have reminded me why it's still important to sensitize women and girls on their sexual and reproductive health rights. They will be the ones to rise up and bring healing to others.
Walking with survivors at all stages is important but it gives me the most pleasure seeing them overcome.

Vice Chairperson
Victim Protection Board of Kenya
Member since 2019
Scott, Oakland
"I am passionate about supporting Freely in Hope because they help each person by using strong data to drive actionable change."
Healing from the trauma of sexual violence requires a holistic approach and ample support systems. 
Your donations as a Hope Circle Member literally encircles each scholar within Freely in Hope's scholarship program—providing them with what they need to not just survive, but to thrive. Thank you for investing in a holistic approach that is transforming the lives of survivors. 
The Team @ Freely in Hope