Board Membership Opportunities
we need advocates like you to stand with us.
We grateful for your interest in supporting our mission of equipping survivors and advocates to lead in ending the cycle of sexual violence! Through our holistic programs for young women affected by sexual violence, we have seen so many women find hope restored in the midst of brokenness. Their stories of courage, spirits of tenacity, and dreams filled with hope inspire us daily. Aiming toward expansion, Freely in Hope is looking to build our Board of Directors to help us continue this important work of providing holistic educational opportunities, leadership development, and storytelling platforms. Join us in the fight against sexual violence and build a violence-free world! Learn more about our unique program model.
We are currently looking for Board Members from Kenya, Zambia, or the United States who have experience in:
• Fundraising and development,
• Online sales and business models,
• Event and corporate sponsorships,
• Social media influencing and campaign marketing,
• International development and sustainability models,
• Nonprofit and women's rights law,
• Governance and policy (Kenya & Zambia),
• Anti-gender-based violence and women's empowerment.
Freely in Hope equips survivors to lead in ending the cycle of sexual violence. 
The Board acts as an advising guide to foster integrity, effectiveness, and sustainability within Freely in Hope. The goal of the Board is to secure resources and opportunities to benefit the organization, cohesively strategize best methods for execution and efficiently implement its identified purpose. By advising, directing and supporting Freely in Hope's initiatives, the Board will keep the organization accountable by ensuring financial integrity and providing a strong sense of spiritual support. The Board, together with the international staff of Freely in Hope, will focus on the shared vision of seeing an end to the cycle of sexual violence.
Determine the Direction for Freely in Hope: The board should support the process, procedures, and direction to ensure it fulfills Freely In Hope's mission. It is the board's' responsibility to periodically review Freely In Hope's mission statement, to assess the organization's efficacy in fulfilling its mission, and to adjust the organization's strategic direction as necessary.
Support the Executive and Review Her Performance: The board should ensure that the chief executive has the moral and professional support she needs to further the goals of the organization. The chief executive, in partnership with the entire board, should decide upon a periodic evaluation of the chief executive's performance.
Ensure Effective Organizational Planning: As stewards of an organization, boards must actively participate with the staff in an overall planning process and assist in implementing the plan's goals.
Ensure Adequate Resources: One of the board's foremost responsibilities is to provide adequate financial resources for the organization to fulfill its mission. The board should work in partnership with the chief executive and development staff to raise funds from the community. In order to remain accountable to its donors, the public, and to safeguard its tax-exempt status, the board must assist in approving the annual budget and ensuring that proper financial controls are in place.
Determine and Monitor the Organization's Programs and Services: The board's role in this area is to determine which programs are the most consistent with an organization's mission, and to monitor their effectiveness.
Enhance Freely in Hope's Public Image: An organization's primary link to the community, including constituents, the public, and the media, is the board. Clearly articulating the organization's mission, accomplishments, and goals to the public, as well as garnering support from important members of the community, are important elements of a comprehensive public relations strategy.
Assess Its Own Performance: By evaluating its performance in fulfilling its responsibilities, the board can recognize its achievements and reach consensus on which areas need to be improved. Discussing the results of a self-assessment at a retreat can assist in developing a long-range plan.
Provide spiritual accountability: As a faith-based organization, Freely in Hope's values are rooted in Biblical morals guided by the life, words and teachings of Jesus Christ. We believe that pursuing justice, advocating security and leveraging dignity for people who are living in poor and vulnerable circumstances is most effective when administered through the power of the Holy Spirit. The board's role is to ensure that Freely in Hope stays true to its values and that its leadership is held accountable with utmost integrity.
The following are required of Freely in Hope board members:
Attending at least 2 Board Meetings (out of 4) per year (in person or via teleconference) during their 2 year renewable board contract
Making financial contributions to the mission by giving or raising financial or sponsored resources
Utilizing your professional skills, influence, and connections to advance the mission of Freely in Hope
The following are expected of Freely in Hope Board Members during and in preparation for the Board Meetings:

Reviewing and approving Freely in Hope financials, plans, and proposals

Offering evaluation, reflection, and discernment regarding Freely in Hope staff attrition and financial trends
Conducting and reviewing the annual Executive Director evaluation and performance review
Participating on task forces, affinity groups and subcommittees that tackle specific projects
Developing and planning creative fundraising approaches, strategies and campaigns
In addition to meeting attendance, the following are suggested marks of effective participation for Freely in Hope Board Members:
Making international field visits to Freely in Hope
Being available between meetings to review and comment on drafts of developing Freely in Hope policies, initiatives and strategies
Making suggestions for new board member candidates
Introducing Freely in Hope to a church, foundation or other potential giving partner that could help Freely in Hope financially
Praying for the Freely in Hope community
Keeping up to date with Freely in Hope blog posts on the website to be aware of field conditions, programs, and relevant needs
Serving on the Board of Directors for Freely in Hope for a minimum of 2 years,
Attending at least 2 Board Meetings per year,
Fulfilling responsibilities and expectations by best utilizing my gifts to serve Freely in Hope.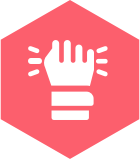 Embodying the mission, vision and values of Freely in Hope,
Making financial contributions Freely in Hope,
Advocating with survivors of sexual violence and actively fighting against all forms of sexual violence.
Praying on a regular basis for Freely in Hope staff, finances, and operations,
Bringing a hopeful approach to alleviating poverty, fighting for justice, and dismantling violent and oppressive systems,
Believing that survivors of sexual violence can become powerful leaders in our world. 
If you are passionate about empowering women and are looking to serve on a diverse and innovative Board of Directors that fosters local leadership among survivors of sexual violence, join us! We hope that you will prayerfully consider being a continual part of our story. Learn more about responsibilities and expectations below. For inquiries, reach out to nikole@freelyinhope.org.