Our work of ending sexual violence is supported by dynamic female leaders from all around the world.
FROM LEADING OUR PROGRAMS TO FUNDING OUR INITIATIVES ACROSS KENYA AND ZAMBIA, THESE POWERHOUSE WOMEN ARE CREATING NEW PATHWAYS FOR THE WOMEN AROUND THEM AND FOR FREELY IN HOPE SCHOLARS.
One of Freely in Hope's core program components is providing holistic education. These Freely in Hope donors understand the importance of education because of their own experiences of overcoming barriers and breaking glass ceilings. This Women's History Month, we honor these women who stand with us in the fight against sexual violence!
Spiritual leader, advocate, and communicator. Danielle trains and inspires people to live differently through initiatives like

Amplify Peace

,

Brave Global

, and

Infinitum

.
"My educational journey was fraught with difficulties. As a high school dropout, I had a lot of baggage to sort through. It wasn't until I began dealing with my issues and addiction that I began to gain a sense of self. When I pursued healing and wholeness, I began to believe that it would be possible to finish my education. That hunger to learn grew into my understanding of education as a power: a way to learn so much more and be able to serve in many different ways. I know for a fact that when you educate girls around the world, things change, they change, and the world changes. I support Freely in Hope in their important work of providing holistic support and education to make this world-change possible!"
"In my 3rd year at UC San Diego, I was sexually assaulted and went through a 6-month process within the university to pursue justice and protection. This system failed to give retribution and protection, and I struggled for the remainder of the quarter as I had to attend class with my assaulter and his friends. While I almost dropped out of university because of how difficult it was to continue, I discovered that the system failed many other survivors and felt called to stay and support whoever I could. While it was a season of hardship, it led to the opportunity to lead an amazing state-wide sexual assault prevention campaign! I choose to support Freely in Hope because as a survivor of sexual assault–and one who is committed to lifelong advocacy of other women–the work of Freely in Hope is near to my heart. A few years back, I got to meet with some of the scholars and see Freely in Hope's ability to develop survivors into true leaders. I believe these girls have the ability to change our world."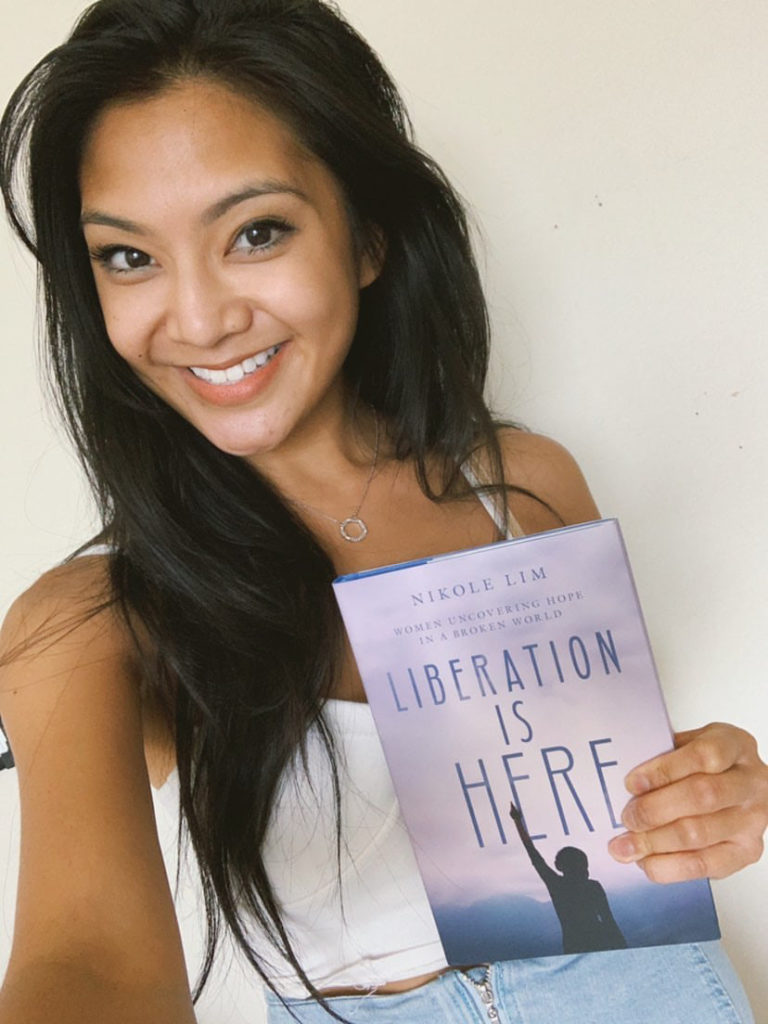 "The opportunities I have been afforded are the catalyst for my advocacy work in girls' lives." –kanita benson
Founder of

She Saves a Nation

, Speaker, Strategist, Cross-cultural Missionary, Educator, and Global Advocate for women and girls.
"Growing up in the inner city, one of the greatest challenges I faced in my pursuit of learning was access to quality education. While we had wonderful, caring, and qualified teachers in our public school systems, my and other families either struggled financially or lived below the poverty line. Education has become the gateway of opportunity and purpose in my life. I was blessed to be the recipient of several scholarships, allowing me to earn a Bachelor's degree, followed by a Master's degree, currently pursuing a Seminary Doctorate that will facilitate more meaningful and strategic international development efforts that will empower hundreds of women and girls globally. I must reach back for the millions of girls eagerly awaiting their moment to make a change. The opportunities I have been afforded are the catalyst for my advocacy work in girls' lives. I discovered for myself that education is the key necessary to walk through doors and enter rooms that need our voices. Educated girls are assets, not liabilities. We must realize that the knowledge and power of women and girls will propel us forward in every societal sphere that exists in our world."
"Growing up, I didn't see a path to higher education. It felt out of reach, unaffordable, and not designed for me. However, I realized how important it was to continue to pursue my education if I wanted to see generational change. As a result, I was the first in my family to earn a Bachelor's degree, and I don't want to be the last. I was determined to figure it out, and when I did, it opened my eyes to new growth opportunities. Education is the key to opening up doors for opportunities that can shift the trajectory of generations after we are long gone – changing social and economic systems for the better. Knowing what I know now by coaching women from ages 21 to 70, I see the impact and importance of education. I also see the challenges and lack of opportunities without it; that's why I support Freely in Hope. When a woman, however young or old, has access to education, she has the power to change her future, her family's future, and the future of those behind her."
founder of Grit and Virtue, and coach for the modern-day woman equipping her to step into her unfolding story with freedom over fear and confidence that is created from within.
"I want to change and transform people with my story the way other girls used their stories to encourage me. Education has the potential to change darkness to light and hopelessness to hope." –m. koki, fih scholar
"I went the nontraditional route of education after high school. I was one of the only kids I knew who wasn't going to university, not because I couldn't, but because I saw alternatives that better suited me. Most people assumed you were going to beauty school because you didn't know what you wanted to do with your life and you lacked skills or intelligence for anything else. But I knew since a young age that I had a passion for hair and that it could make an impact on the lives around me. For so long women have been seen as lesser than and because of that, the world has suffered greatly. Girls who are educated can provide for their families, gain independence, and have the opportunity to chase whatever gives them purpose. There are many intelligent minds that have been viewed as lesser because of the body they were born in. If girls have access to education, they can contribute to bring solutions, change and healing that the world so desperately needs."
"I was raised by grandparents who were farmers, and I was in and out of school due to financial instability. As a teenager, I managed to endure that season without parental guidance, but it was difficult because I had no idea of how to deal with my menstrual cycle. Throughout my teenage years, I did not have access to menstrual pads but instead used clean pieces of cloth as a substitute. Although I had absentee parents, going to school was a choice I made on my own. Since I am a survivor of sexual violence, I decided to study social work so that I can use my education and my story to encourage someone else. I want to change and transform people with my story the way other girls used their stories to encourage me. Education has the potential to change darkness to light and hopelessness to hope."